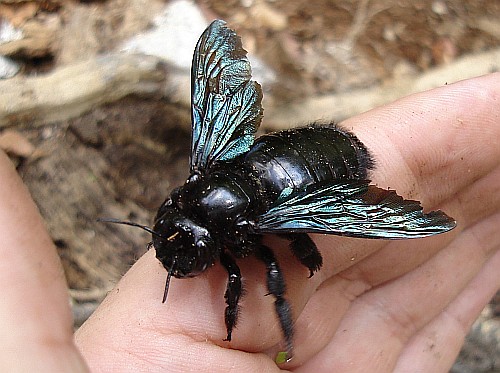 Valentine's Day has come and gone but a good deal of winter still remains for Missourians before spring will once again return.  This past weekend I watched as my children played outdoors as the temperature touched 70 degrees.  Ironically mounds of snow were their play ground as even a warm spring like day wasn't enough to melt the remainder of the "Blizzard of 2011."
Suddenly my wife began screaming swinging her arms like a rag doll in a whirlpool and running in staggering circles across the yard.  Yep, the first insects of 2011 are out and about.  My wife's screaming fit was brought about by a bee that found her blond hair too tempting to resist.    That bee got me to thinking, the phones will soon be ringing off the hook as warm days bring Missouri's insect population back to life, and thus the reason for today blog.
Every home should be treated at least 4 times per year, however, many people choose to only have their property sprayed spring and fall.  In many cases they wait until they are over ran with springs hatchlings before they call for help, don't make that mistake.  Don't jeopardize your home and family by waiting too long to protect your environment from invading insects.  Yes, warm days will undoubtedly bring on the insects, however cold nights also means those bugs will be looking to curl up next to you to survive.
Gateway Pest Control reccomends you treat your property so ensure residual pest control coverage does not permit the first insects of spring to reproduce.  In short, preventative treatments are 100 times more effective than attempting to rid your home's wall voids, attic and crawl spaces of diesase carrying insects.
Print this article and save $10 off any treatment in February 2011.
Tags:
Arnold
,
bed
,
bed bugs
,
critters
,
exterminator
,
Imperial
,
Insects
,
Jefferson County
,
Jefferson County Pest Control
,
Mice
,
Pest Control
,
rodents
,
senior citizen pest control discount
,
senior discount
,
special price
,
St. Louis
,
termites